There are so maney art galleries in Egypt, some of these galleries are :
---
Safarkhan Art Gallery
Safarkhan Art Gallery is specialized in Arab Modern and Contemporary Egyptian Art and has been for a long time at the forefront of the Egyptian art scene demonestrating its role in both collecting and selling Egyptian art.
---
Dai Art Gallery
Dai Art Gallery known as 'The Arab Culture & Arts Atelier' was recently established in El Mohandeseen district of Cairo and is characterized by it's luxurious spaces. It is specialized in the Arab Modern and Contemporary Egyptian Art and is specialized in promoting the Egyptian artist's works around the Arab world in a way that connects the Arab world through it's art and culture.
My First Solo Exhibition will start on February 20, 2021 honered by the openning of Egyptian Artist Mr. Ahmed Nawar at the Gallery, Mohandeseen, Cairo, together with other two Solo Exhibitions.
The Exhibition is scheduled to stay till 11th of March, 2021.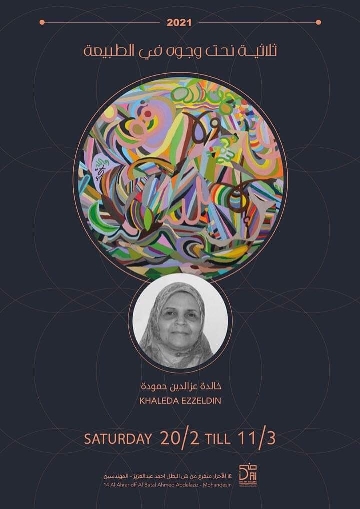 ---
Zamalek Art Gallery
Zamalek Art Gallery represents a group of pioneer Egyption artists. The gallery offers local and international art consultancy for institutions, art collectors and private homes.
---
Gallery misr
Gallery Misr is a gallery of Egyptian modern and contemporary Middle Eastern art focusing in makeing exhibitions to Egyptian artists, giving them the chance to be recognized both locally and internationally.
---
Picasso Art Gallery
Picasso Art Gallery is makeing exhibitions to some Egyptian artists and is also specialized in buying and selling both Modern and Contemporary Egyptian Art.
---
Ubuntu Art Gallery
Ubuntu Art Gallery is a rising gallery focusing in makeing exhibitions to selected Egyptian artists to offer them the chance of exposeing their artworks locally and internationally.
---
Last Update February 2021.
This website published 2009 is copyright protected
All rights reserved to Khalda Hamouda.